| | |
| --- | --- |
| Gaiscioch Community Notes | Issue 6, 2019 |

Cead Mile Failte!
Directory
Get Involved
Gaiscioch Family News
Congratulations to all our Graduates!
It's that time a year again, where we see the youth of the world close one door and open a new door of opportunity and wonder. If you're graduating this year or know someone who is, Congratulations! Go out there and conquer the world! As you can see, we need you right now! :D. Whatever your desired profession, go forth and be epic!
This year, I am blessed with being able to attend my daughter's High School graduation, which both scares and excites me. On one hand she's able to spread her wings and put all her dreams and ideas to work, while the other part scares me because I feel she doesn't need me in her life as much. Thoughts of when the next time I'll see her fill my mind. This summer, she'll be spending most of June with us, so you can expect to see less events out of me. I might have some people fill my existing slots, depending on if I'm able to run them or not. I will be focusing most of the time with my daughter because this is probably the last year she'll be coming out for summers, and I want to savor every second.
Event System Revamp Complete
What began last month was completed this month. The Gaiscioch Event section has undergone a makeover to bring to light features members rarely knew about.
Easier RSVP

- Simply click the star to move it to your agenda.

Your Agenda

- on the left side or top side (mobile) of the event section on the homepage, this section lists all the events you are hosting or are attending.

Event page layout

- updated to make more appealing and provide social art for sharing on social media.

Calendar Sync

- add your agenda to your personal Calendar by linking it to the .ical file. You can connect Samsung, Google, Microsoft and Apple Calendars directly to stream your events directly into your calendar syncing them to your time.

Cooler Looking Event Recaps

- now the short story recaps of events show up as books you can read in the event page.
Adventure Improvements
This month I also tackled a bit of fine tuning on the adventure section, to make it more presentable for non-logged in users looking to join the community. They can now request to join directly off the adventure page and also see all important game information.
Players can create warparties to help them organize on various servers and guilds within the game. In addition Adventure leaders can now add classes/roles and professions to the game which will be incorporated into the character claiming system.
One other major change I made was increasing the social point values to be in line with the chapter's fellowship point values. Additionally, I increased the bonus points growth rate so that the event reward scales faster for the more people that attend. Thus making larger events worth more than smaller events.
Lastly, I'm currently investigating ways I can unlock features as adventures level up.
Newsletters Now Website Direct
To combat emails landing in junk mail folders and being unseen I have created a script that will automatically push each of your copies of the newsletter to your Gaiscioch Mail box on Gaiscioch.com.
Each month you will receive a notice on the site which will contain the monthly newsletter along with your special code for some bonus vault credits. I feel this will help ensure everyone has access to it and it's easy to find. These notices will automatically delete after 30 days but you can still find the full newsletter archived in the Gaiscioch Community Notes section of the site.
E3 is Here!
If you're new to Gaiscioch, you might not realize we have our own Magazine we publish for the gaming industry. Gaiscioch Magazine began 5 years ago covering the life of developers and highlighting the development process. Every year I take time off of my full time job to post some quick coverage of E3. I will be posting all of the video announcements in one place for you, for each press conference. All our announcements will flow directly into discord so keep your eyes out for the press coverage. Here's the schedule for people who haven't seen the lineup.
Sunday, June 9
Microsoft

- 1:00 PM PT // 4:00 PM ET // 9:00 PM BST // 6:00 AM AEST (6/10)

Bethesda

- 5:30 PM PT // 8:30 PM ET // 1:30 AM BST (6/10) // 10:30 AM AEST (6/10)

Devolver Digital

- 7:00 PM PT // 10:00 PM ET // 3:00 AM BST (6/10) // 12:00 PM AEST (6/10
Monday, June 10
Ubisoft

- 1:00 PM PT // 4:00 PM ET // 9:00 PM BST // 6:00 AM AEST (6/11)

Square Enix

- 6:00 PM PT // 9:00 PM ET // 2:00 AM BST (6/11) // 11:00 AM AEST (6/11)
Tuesday, June 11
Inside the Family
Gaiscioch Family Promotions:
I wanted to take a moment to say congratulations to a few members this month for accepting their next credo and stepping into a new role in our family.
Veteran Members (Curadh)
Veteran Members have proven their devotion to the family by participating in events and contributing to the family's success. They have been active more than 90 days and have continued to be contributing members to the family.
Official Members (Lorgaire)
Official Members have earned the rank of Lorgaire and have accepted the Mark of the Kindred credo. They have officially decided to become members of the family and start their journey to ascend the roles of the Gaiscioch Family.
» Chixxy » Mistraa » Raschal » Velidar
Please Welcome Our Newest Members
Gaiscioch By The Numbers
Magazine
Group
Total
Subscribers
5,326
Readers
228,366
Views
1,306,282
Member Rewards
Thanks For Reading!
[GIVEAWAY]

200 Family Vault Credits
Account Bound | Expires: June 11th, 2019
Chapter 4:

Living World Season 4 Finale
If you haven't checked it out yet, be sure to check out the final part of season 4. Many are praising the conclusion and are anticipating the kickoff of season 5. With this chapter comes the skyscale mount which I must warn you is an adventure in itself to acquire.
Guild Wars 2 Events at a Glance
All Times Pacific
Top Guild Wars 2 News For May, 2019
Legacy Chapter 5:

Elsweyr Launches!
The latest chapter in ESO is live and ready to be conquered. We've seen a recent spike in new membership in our ESO community and now would be a great time to host some events. If you're a Lorgaire or higher, feel free to use our calendar on Gaiscioch.com to plan some activities.
Elder Scrolls Online Events at a Glance
All Times Pacific
Top Elder Scrolls Online News For May, 2019
Recreational:

Lord of the Rings Online Continues to Grow Through Month 2
Join us in Middle-Earth as we set course for Mordor. Over the past month and a half we have grown to almost 80 players actively playing and have several events on the calendar each week. We have a progression group which is venturing through the lands together every Friday at 6PM PT. In addition we have several events for players just getting started. Now is the perfect time to join up and start enjoying Lord of the Rings Online.
We are less than a month away from unlocking Kinship Auctions which will allow us to quickly trade gear and supplies to each other for pennies.
I've been really impressed by both the game and the turnout for our events in this game.
Join the adventure at: https://gsch.info/sa/lotro
Conqueror's Blade Headstart Soft Launch May 28th
Gear up soldiers, the war is about to begin. Join Foghladha and the mighty Tuatha as we break ground in our newest adventure. Conqueror's Blade is about to soft launch into OBT on May 28th for people who pre-ordered with official OBT launch on June 4th. Sharpen those blades and head to the battlefield. I will be trying my best to have the House open before I leave for my daughters graduation on the 6th. Join me Wednesdays for Conqueror's Blade mayhem!
Join the Adventure at: https://gsch.info/sa/cb
Dauntless Launches with Crossplatform Compatibility
This past month Dauntless officially launched on PlayStation, Xbox One, and PC with full crossplay support. We have a guild formed in Dauntless and I can send you an invite if you add Foghladha to your Epic Games Friends List. We will be streaming this one on Fridays in June at 3PM PT so that will be a great opportunity to join the clan and boop some noses. Join us in Dauntless by heading over to https://gsch.info/play/daun
RUNE II News Surfaces
Some big news Dropped this month about Rune. After last year's test the developers knew that people wanted more story and less sandbox survival game. What was needed was a massive undertaking that wasn't going to be cheap. Their coffers were running low and they had two options. Rush the game out the door in a state they knew would not appease the gods, or find an investor that could give their studio another 6 months to fix and adapt the game to what the players were asking for.
Enter Epic Games. Many of you that played the original Rune in the 90s probably remember it was built on the Unreal engine and Epic was one of the largest funders of the project. When Human Head broke off to form a new publisher, Gathering of Developers, Epic again supported them in their endeavor. Now as Human Head is in their hour of need Epic once again lent a hand.
In exchange for a 1 year exclusivity license, Epic Games provided Human Head with the funds to finish the project the right way. In exchange, the game will only be on the Epic Store for the first year. This came as a shock for many.
To settle the waters Human Head offered a no questions asked refund policy for those that wanted their money back. For those willing to give it a chance, they provided all pre orders with a second epic store key. But wait there's more! They also are giving every preorder a Steam key which will be usable on the steam store in 2020 when the exclusively license ends. So preorders will have 3 copies of the game to share with friends.
So what has changed?
The Survival aspects have been scaled back further.

The game has been converted to a 4 Player Coop sandbox adventure, instead of the 64 player full loot optin-pvp sandbox it originally was.

There has been more focus on story and quests.

PvP modes coming post launch.

Changed the name to RUNE 2 to avoid confusion with people mistaking it as a remaster.
Check out the new trailer: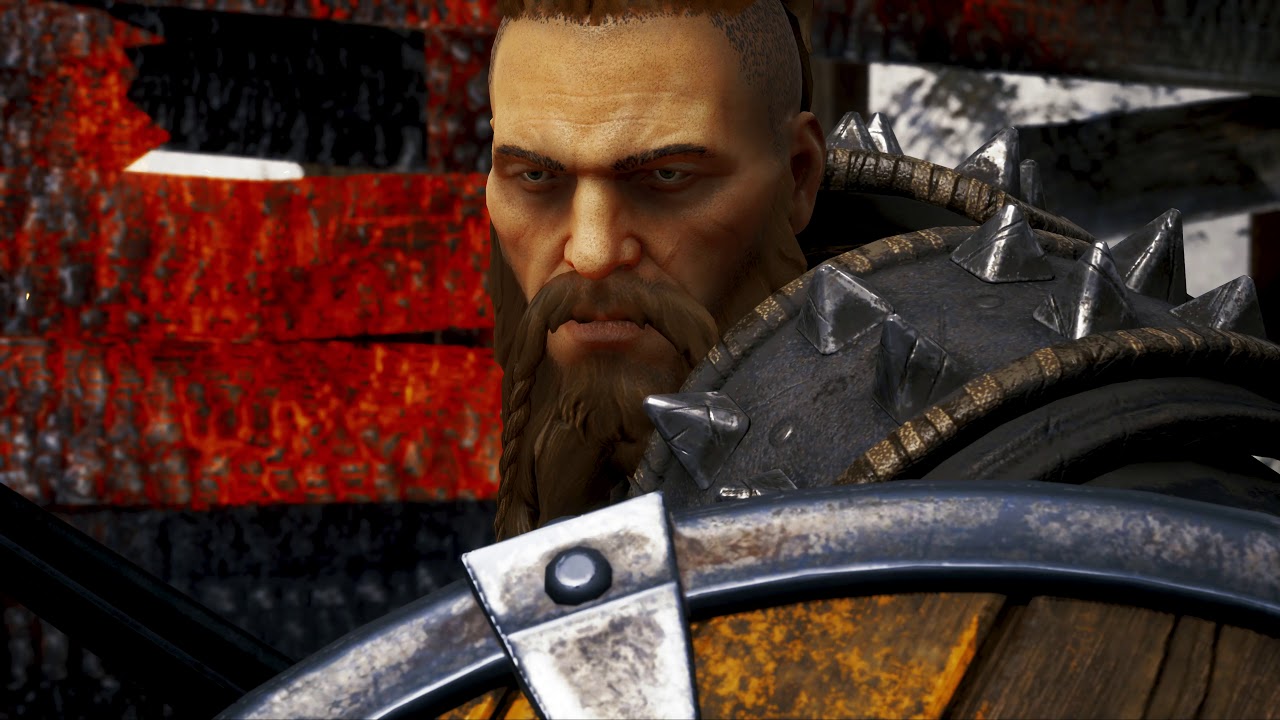 Rune 2 launches in August 2019. Be sure to join the adventure at: https://gsch.info/sa/rune
New Games Roundup
This month a few new games surfaced and updates on games we've been following.
Astellia Online

- Announced it's founder's packs and the removal of gender locks on classes. Learn more at:

https://www.astellia-mmo.com/
Oath

- This charming little future MMORPG just completed their Kickstarter campaign. Oath is still a ways away but has some real charm. Oath is a new MMORPG from Ready-Up Studios built with the powerful Unreal Engine 4 and SpatialOS! It features action-based combat with many classes to choose from including Berserker, Pyromancer, Rogue, Guardian, Knight, Ranger, Cryomancer, and more coming soon. Oath also has advanced social systems such as, the revolutionized Guild Land system which allows guilds to purchase land and build their own base that enables special features. Learn more at:

https://oath.readyupstudios.com/

Project C

is a persistent open-world multiplayer online game where players join clans and build societies on an abandoned planet brimming with wildlife, fascinating technology and adventure. Learn more at:

https://project-c.darewise.com/
Gaiscioch Adventure Events at a Glance
All Times Pacific
New Adventures
Popular Adventures
Coming Soon
View Full Social Adventure Directory
Gaiscioch Magazine News
Latest Features:
Be sure to check out our latest stories and gaming news at: https://www.gaisciochmagazine.com/
Gaiscioch Livestream News
June Livestream Lineup
Weekend Warriors
Population on these has declined quite a bit and we will be putting Weekend Warriors on hold through June. Once July rolls around we'll be looking at tackling some more games. Please type "+rank Weekend Warriors" in the #access-requests channel in Discord to join our weekly adventures.
Streams of Epic Adventure
As with the Weekend Warriors livestream, the Streams of Epic Adventure will be taking a short break in June. We'll resume the stream in July once the daughter's visit is in the rear view. We look forward to entertaining you come July! :)
PlayStation Adventures
This month's lineup will include several of our favorites to play including Tom Clancy's Division 2, Ghost Recon Wildlands, A Plague Tale: Innocence, Dauntless and Warhammer: Chaosbane. This month we'll hopefully have a few appearances of our special guest Ashes on the stream.
Livestream Lineup
Schedule
The Siege War
PlayStation Adventures
Streams of Epic Adventure
Gaiscioch Athletics
Gaiscioch Football Preparing for another Championship Run
Our Competitive Flag-Football team is gearing up for another round of playoffs looking to add their 8th league championship to their wall of fame. This season has been a rough one but it seems like all the rough ones end best for us. The seasons we do really well and everyone's healthy usually end up in defeat. It's the ones where the wheels are falling off and all the odds are against us that we somehow pull through. Regardless, it's been a fun season and we're looking forward to the summer season right around the corner.
Slan Go Foill!
(Goodbye for Now)